Nelson Mandela's Legacy: Optimism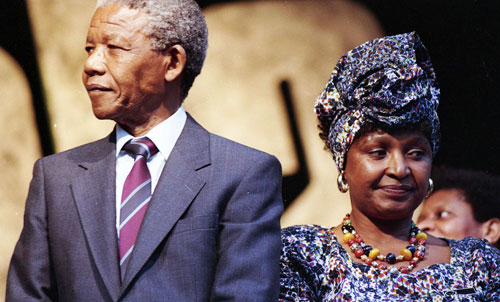 Nelson Mandela is widely considered one of the greatest leaders of all time. As a tribute to him, HR Grapevine explores the different aspects of Mandela's leadership style and his legacy.
At the height of the fight against apartheid in South Africa, prospects for an inclusive and better future for the country looked bleak. Nelson Mandela's legacy to leaders around the world lies in the power that his optimism during those times had to motivate and inspire the South African people.
In the years both during and after his 27 year imprisonment, optimism was a crucial aspect of Mandela's leadership style: "I am fundamentally an optimist. Whether that comes from nature or nurture, I cannot say. Part of being optimistic is keeping one's head pointed toward the sun, one's feet moving forward. There were many dark moments when my faith in humanity was sorely tested, but I would not and could not give myself up to despair. That way lays defeat and death."
Mandela's achievements demonstrate that maintaining optimism is particularly important to leaders in times of change, whether in a country or a company. Nick Shaw, Consulting Director UK & Ireland for CEB says: "A strong leader needs to motivate and gain the support of their employees to ensure changes are executed effectively, whilst providing direction through periods of change."
Maintaining optimism was not always easy for Mandela; in a 1974 letter from his imprisonment on Robben Island, he writes "There are times when my heart almost stops beating, slowed down by heavy loads of longing."
It is a feeling he reiterates in his autobiography The Long Walk to Freedom, where Mandela writes of darker times, when optimism seemed impossible: "One begins to question everything. Did I make the right decision, was my sacrifice worth it? In solitary, there is no distraction from these haunting questions."
But it was optimism and conviction that allowed Mandela to continue and go on to lead South Africa: "I have found that one can bear the unbearable if one can keep one's spirits strong even when one's body is being tested. Strong convictions are the secret of surviving deprivation; your spirit can be full even when your stomach is empty."
It is this fortitude that made Mandela such a great leader. Shaw says: "an effective leader will have the resilience to carry through their initial objectives, cope with setbacks and ultimately deliver success"
Mandela's experiences teach leaders an important lesson about how maintaining optimism and conviction in the face of opposition and conflict can motivate others to persevere in their own efforts. As US president Barack Obama said in response to Mandela's death, "Through his fierce dignity and unbending will to sacrifice his own freedom for the freedom of others, Madiba transformed South Africa and moved all of us. His journey from a prisoner to a president embodied the promise that human beings and countries can change for the better."
You can read the rest of our articles on Mandela's legacy here:
Image courtesy of Flickr user ArchivesDeLaVilleDeMontreal