Ernst & Young UK chairman frustrated by boardroom diversity progress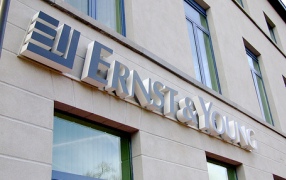 The UK chairman of Ernst & Young, Steve Varley, has warned that diversity in UK boardrooms is continuing to be an uphill struggle.
Speaking at Ernst & Young's women's network event for FTSE chairmen, Varley said that getting people to think, feel and act differently on diversity is difficult but that it was moving in the right direction.
He said: "Is this just one of those areas where change comes slowly, where we have to be patient? I hope not, because I don't want to be patient; we shouldn't be measuring progress and success in inches, but instead in miles."
"Unless there is real progress on equality, there is a danger we are all just colluding in a fantasy. We really all want a place where equality is not just a stated principle but a universal reality."
Ernst and Young has the highest percentage of female UK partners than any other 'Big Four' accountancy firm.
Joanna Santinon, tax partner and sponsor for the EY Women's Network, also addressed guests.
She said: "Too frequently we hear from FTSE chairs that they are receiving shortlists that are less gender diverse than they would like. Given the wealth of female talent in the marketplace, there should be no reason why every shortlist for senior boardroom level positions cannot have gender balance."