Seven benefits of an internal social network
You've probably been there yourself. You start a new job, amass a million questions, and have no idea whom to ask. There's an easy fix for that - if you look to how social has changed the way we communicate in our personal lives and bring some of those lessons into the workplace. Tools like enterprise social networks have shifted how we communicate and there are many benefits to bringing a private social network into the workplace, here are just a few.
A better on-boarding experience
New employees are searching for a way to get those day one questions answered but don't want to email unknown co-workers. Instead, they can pose a question or search on the internal social network and by encouraging Facebook-like social interaction, will find the question is quickly answered or has already been answered in the stream. As this knowledge base builds up, rather than spending your first week of a job looking for information, you'll be able to quickly move to getting work done.
Discovering subject matter experts and new talents
In an internal social network, formerly unknown talents become known and gather an audience, sometimes going from no personal awareness to having hundreds or thousands of followers. This isn't just about people following executives, but employees at all levels making a name for themselves by showing up every day with interesting ideas, links to resources, and relevant information their colleagues find useful.
The analytics company SAS had a leadership development consultant in the HR department who started a group called "Leaders Develop Daily, Not in a Day,". This group has grown to more than 700 opt-in members.
Linking far-flung employees worldwide
3M, a Socialcast customer, has research and development labs around the world, and by connecting these labs, they could improve innovation, accelerate product development and save time answering employee questions. By linking many different locations through a social network, 3M has created the experience of working in "one big lab".
Improved context and credibility
An internal social network often becomes the most trusted source of information about the company—over e-mail— because the network is updated in real-time by subject matter experts, as opposed to traditional intranets and SharePoint sites which rely on an extensive process to update content.
Communications through company social networks, which often includes groups, profiles, polls and other features, are trusted because employees can share in a private and secure space and comment on any topic and share their thoughts with the entire organisation. This creates a kaleidoscope of content and search results, from a variety of perspectives that provide a richness that enhances credibility more than a static page.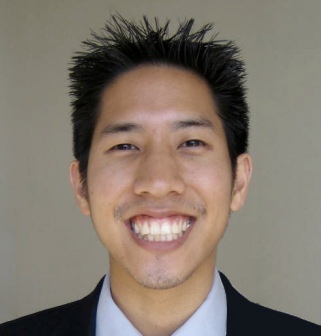 Archiving knowledge
For reoccurring events like conferences, an internal social network creates a repository of information that can outlive employee turnover yet is easily searchable preserving all the requisite know-how. A new employee can come in and look at all the activity around that event and quickly get up to speed. That's something that couldn't happen when this information is stored in email.
Improving employee engagement
Enterprise social networks allow staffers to get to know others in the organisation with whom they might not work directly. Encouraging day-to-day use of a social network is one of the best internal actions a company can take to prepare for the next generation of employees. Generation Y will expect to be able to collaborate at work the way they have learned to connect throughout school and in their personal lives.
Improving communication with the leadership
Hierarchy is hard to break down, but enterprise social networks enable high-level executives to comment directly into the activity stream and engage every employee at once. Social is an approachable medium and it gives employees an opportunity to interact in a friendly, unintimidating way with the C-suite, and in turn gives executives an opportunity to show a more human side than the standard earnings call or all-hands company meeting.
Mike Louie, Internal Communications Programme Manager, VMware