McDonald's selects 'Champion Crew' for London 2012 Olympics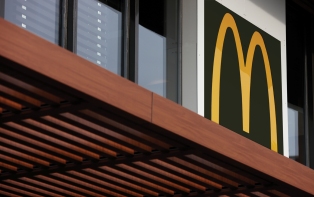 The fast-food chain has selected a 2,000 strong 'Champion Crew' to work at the London 2012 Olympic and Paralympic Games.
McDonald's chosen few were selected from over 87,500 employees across the country.
Last year 12,000 staff from McDonald's restaurants across the UK competed in more than 100 'Super Team' events to select the Champion Crew needed to work at the Games. Staff were shortlisted from McDonald's employees after being nominated by their restaurant managers throughout 2011.
McDonald's staff have been chosen following a rigorous test of their speed, customer service and ability to work as part of a team – all essential skills to deliver the ultimate customer experience during London 2012.
The crew will travel to London this summer to work across the four temporary McDonald's restaurants in and around the Olympic park. They will play a key role in serving an estimated 1.75 million meals in 29 days to 9.7 million spectators, a workforce of 200,000 and 17,000 athletes and team officials quickly and safely. Staff will work for between seven and ten days at their nominated restaurant.
As well as working at the Games they'll also have a once-in-a-lifetime opportunity to be part of London 2012, see at least one Olympic or Paralympic event, go to cultural events and socialise with fellow McDonald's crew members from across the UK and the world.