Lufthansa to cut 3,500 jobs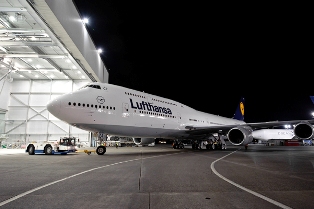 The global aviation group is to cut thousands of jobs as part of a programme to improve its operating result by EUR 1.5billion.
Deutsche Lufthansa AG generated revenue of EUR 6.6billion in the first quarter of 2012 – a 5.6% increase year on year. However due to increased fuel costs, the air traffic tax and the costs of emissions trading the group's operating result at the end of the first quarter was EUR -381million. This is a fall of EUR 212million compared to last year.
In an effort to improve the operating result by at least EUR 1.5billion by 2014, Lufthansa created the SCORE programme, launched earlier this year. As part of the programme 3,500 full time staff will lose their jobs.
By reducing staff costs a total of one third of the SCORE volume will be realised. The job losses will come as the company merges duplicate functions and eliminates acitivies which create no added calue for the customer as well as outsourcing activities.
Christoph Franz, Chairman of the Executive Board and CEO of Deutsche Lufthansa AG, says: "We can only safeguard jobs for the long term and create new openings if we reorganise the administrative functions and accept job losses now."